Aaron Blabey the author and illustrator of pig the pug and now...
Busting!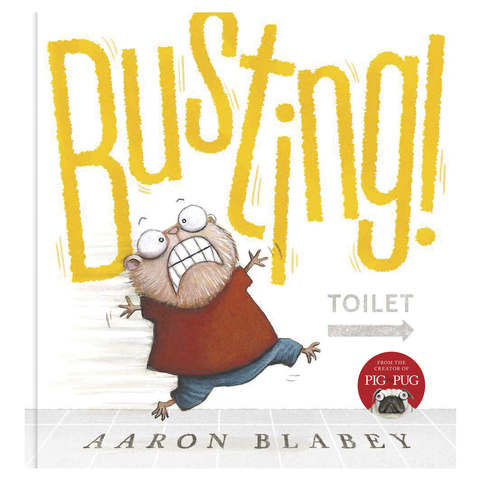 Busting is about Lou, Lou needs to go to the loo but he fails to find some were to go.
"Lou was
BUSTING
for the loo .
But the had quite a Queue!
What on earth was Lou to do?"
"I need the loo! screamed poor old Luo. We do to, replied the queue. I need it MORE! cried Luo I DO!"
"But all the queue told Lou to SHOO! Oooh cried Lou What shall I do? I'll have to find another loo...?"